Trainers
Olana Laffey has more than 30 years of experience training equitation and hunter/jumper riders of all ages. She has helped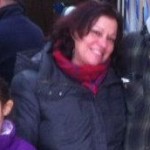 competitive equestrians reach goals of showing at regional and national finals including the Massachusetts Horseman's Council Days of Champions, the New England Equitation Championships, Regional Maclay Finals, the Pennsylvania National Horse Show and the Washington International Horse Show.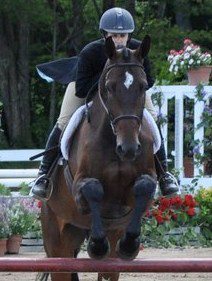 Andrea Laffey joined Evenstride in 2004. She is an invaluable member of the Evenstride team, working with students and horses both at home and at horse shows. Andrea teaches lessons from beginners to advanced riders, with a special talent for young horses and ponies. She often introduces young horses to horse shows by competing with them in the first year green divisions. Along with Olana Laffey and Scott Laffey, Jr., she coaches Evenstride's IEA Team. Andrea is a graduate of Mount Holyoke College, where she was active in the college's equestrian program. Andrea is originally from Oregon, where she grew up competing in the small, medium and large pony divisions as well as in the equitation ring. She competed at the ASPCA Maclay finals in 1997 – the last year the event was held at Madison Square Garden.
Scotty Laffey, Jr., "Scotty," grew up at Evenstride. The son of Olana and Scott Laffey, he learned horses at his parents' knees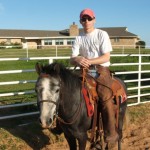 and continued his equestrian education at Oklahoma State University. He holds a bachelor of science degree in agribusiness, earned in 2008. While in Oklahoma, Scotty rode with Windbreak Farms, where he showed and trained hunters and reiners and attended Congress, the world's largest horse show. As a youth, Scotty won the IBHA World Championships. Scott is a USEF rated "r" judge for hunters and hunter seat equitation. He is an assistant coach of the farm's IEA team, an instructor, the assistant barn manager and oversees the sales program. Recently, Scotty constructed a 37' X 48' barn addition which includes two new wash stalls, a grooming stall, tack area and office.